Sunday December 3, 2023
Finances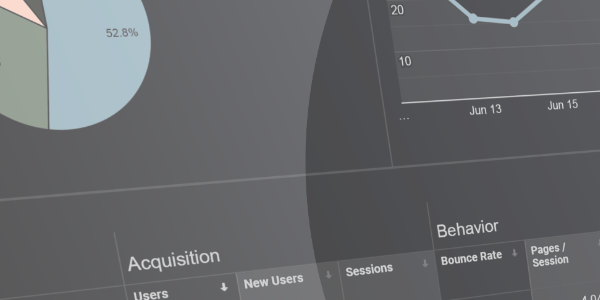 Rivian Rolls Out First Quarter Earnings
Rivian Automotive Inc. (RIVN) posted its first quarter earnings report on Tuesday, May 9. The electric automotive company reported better-than-expected revenue causing its stock to rise almost 4% following the release of the report.

Rivian reported revenue of $661 million for the quarter, significantly up from the $95 million reported during the same quarter last year. Quarterly revenue exceeded analysts' expectations of $652.1 million.

"Our core priorities for 2023 are unchanged," said Rivian CEO, RJ Scaringe. "The team remains focused on ramping production, driving cost reductions, developing the [upcoming smaller] R2 platform and future technologies and delivering an outstanding end-to-end customer experience."

The company posted net losses of $1.35 billion or $1.45 per adjusted share for the quarter. This was an improvement compared to net losses of $1.59 billion or $1.77 per adjusted share during the same quarter last year.

Rivian announced that it had produced 9,395 EVs and delivered 7,946 vehicles during the first quarter. The company received IIHS TOP SAFETY PICK+ for its R1T and R1S. The R1T is the only electric truck and the R1S is the only large electric SUV to receive the highest safety rating in 2023. The company reaffirmed its full-year production guidance and plans to produce 50,000 vehicles by the end of 2023, twice as many vehicles produced compared to 2022.

Rivian Automotive Inc. (RIVN) shares ended the week at $12.91, down 4% for the week.


Airbnb Announces Quarterly Earnings

Airbnb, Inc. (ABNB) released its first quarter earnings on Tuesday, May 9. The San Francisco-based online vacation platform's shares dropped 11% following release of the report despite exceeding analysts' revenue estimates.

The company's revenue for the first quarter was $1.82 billion. This was up 20% from $1.51 billion during the same quarter last year and just above analysts' forecast of $1.79 billion.

"We had another record-setting Q1, with more than 120 million nights and experiences booked and accelerating supply growth around the world," said Airbnb's CEO, Brian Chesky. "We also saw 20% year-over-year revenue growth and Free Cash Flow for the quarter was $1.6 billion. And with over 50 new features and upgrades released last week, our service has never been better."

Airbnb reported net income of $117 million during the quarter or $0.18 per adjusted share. This was up from net losses of $19 million or $0.03 per share last year at this time.

Airbnb's Nights and Experiences Booked category brought in $121.1 million during the quarter, a 19% rise from the same quarter in 2022. The company's gross bookings value was $20.4 billion, a 19% increase from last year. Stays of 28 days or more made up 18% of bookings in the quarter, a decline from 21% in the same period a year earlier. Airbnb recently launched a re-design which includes upgrades and features such as a total price display, improved pricing tools for hosts, transparent checkout instructions and flexible payment options. Airbnb's Board of Directors authorized a new share repurchase program of $2.5 billion.

Airbnb, Inc. (ABNB) shares ended the week at $105.28, down 15% for the week.


Disney Releases Earnings

The Walt Disney Company (DIS) reported its quarterly earnings on Wednesday, May 10. The company's stock dipped more than 5% following the release of the report.

Revenue for the second quarter was $21.82 billion. This was up 13% from $19.25 billion in revenue last year at this time. This was slightly ahead of analysts' expectations of $21.78 billion.

"We're pleased with our accomplishments this quarter, including the improved financial performance of our streaming business, which reflect the strategic changes we've been making throughout the company to realign Disney for sustained growth and success," said Disney CEO, Robert A. Iger. "From movies to television, to sports, news, and our theme parks, we continue to deliver for consumers, while establishing a more efficient, coordinated, and streamlined approach to our operations."

Disney posted net income of $1.27 billion for the quarter or $0.69 per adjusted share. Last year at this time, the company reported a net income of $470 million or $0.26 per adjusted share.

The company's Parks, Experiences and Products segment posted revenue of $7.8 billion, a 17% jump from $6.7 billion one year ago. Domestic and International Channels revenue segments were both up from the prior year, reaching $5.6 billion and $1.2 billion, respectively. Disney attributed the increase to higher guest volumes and spending at its international and domestic parks, more occupied rooms and increased passenger cruise days. Operating income for Disney Media and Entertainment dropped to $1.1 billion, marking a 42% decrease from $1.9 billion one year ago. Disney lost 4 million subscribers in its Disney+ streaming offering, giving the company a total of 157.8 million subscribers.

The Walt Disney Company (DIS) shares ended the week at $91.99, down 9% for the week.

The Dow started the week of 5/8 at 33,715 and closed at 33,301 on 5/12. The S&P 500 started the week at 4,137 and closed at 4,124. The NASDAQ started the week at 12,232 and closed at 12,285 .

Treasury Yields on the Decline
U.S. Treasury Yields rose earlier in the week as investors waited for economic data on inflation. Yields fell towards the end of the week as markets reacted to increasing unemployment claims and other information indicating easing inflation.

On Wednesday, the U.S. Department of Labor announced that the consumer price index (CPI), which measures the cost of dozens of everyday consumer goods, rose 0.4% in April, matching economists' forecasts. The CPI year-over-year fell to 4.9%, down from 5.0% the prior month and marked the lowest 12-month rate change since April 2021.

"I think the Fed is going to hold pat for now, keep rates where they are to the end of the year," said Global Chief Economist at Kroll Institute, Megan Greene. "This report does not do much to change that. Inflation was always going to be bumpy on the way down; this report was in the right direction, but it does not mean next month won't be in the wrong direction."

The benchmark 10-year Treasury note yield opened the week of May 8 at 3.44% and traded as high as 3.53% on Tuesday and Wednesday. The 30-year Treasury bond opened the week at 3.76% and traded as high as 3.86% on Tuesday.

On Thursday, the U.S. Department of Labor reported that initial claims for unemployment increased 22,000 to 264,000 for the week ending May 6, the highest recording since October 2021. Continuing unemployment claims increased 12,000, reaching over 1.81 million.

"While the claims series can always be volatile from week to week, there are no obvious distortions to today's number," said U.S. Chief Economist at JPMorgan in New York, Michael Feroli. "Business labor demand has been gradually cooling and today's initial claims reading hints at potentially a more abrupt slowing."

The 10-year Treasury note yield finished the week of 5/12 at 3.47%, while the 30-year Treasury note yield finished the week at 3.79%.

Mortgage Rates Continue to Fall
Freddie Mac released its latest Primary Mortgage Market Survey on Thursday, May 11. The 30-year mortgage rate fell for the second consecutive week.

This week, the 30-year fixed rate mortgage averaged 6.35%, down from last week's average of 6.39%. Last year at this time, the 30-year fixed rate mortgage averaged 5.30%.

The 15-year fixed rate mortgage averaged 5.75% this week, down from 5.76% last week. During the same week last year, the 15-year fixed rate mortgage averaged 4.48%.

"This week's decrease continues a recent sideways trend in mortgage rates, which is a welcome departure from the record increases of last year," said Freddie Mac's Chief Economist, Sam Khater. "While inflation remains elevated, its rate of growth has moderated and is expected to decelerate over the remainder of 2023. This should bode well for the trajectory of mortgage rates over the long-term."

Based on published national averages, the savings rate was 0.39% as of 4/17. The one-year CD averaged 1.54%.

Editor's Note: The publicly available financial information is offered as a helpful and informative service to our friends. This article is not an endorsement of any company, product or service.
Published May 12, 2023
Previous Articles
Starbucks Brews Up Quarterly Earnings
Alphabet Posts First Quarter Earnings
Bank of America Reports Earnings